Until this election, I didn't fully appreciate your fears about climate change. About damaging our beautiful world beyond repair.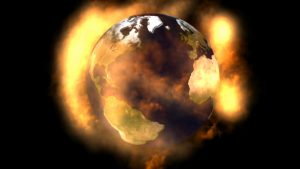 Now I've talked to enough friends and family to feel your frustration. Your deep concern. Even fear? And I am sorry.
For years I've heard many of you losing confidence in any larger story that explains how the world works and how we find hope for the future. I thought that meant that you had given up on any larger story. But I'm realizing you do have a larger story, at least many of you do.
I'm hearing so many voices united in real fear that our Earth is on its way to overheating and the end of civilization as we know it. It seems like you do believe in a larger story of saving the Earth, or at least our species. Working to reverse what you believe to be man-made climate change. Or finding a way to insure the survival of our species on Mars or another planet.