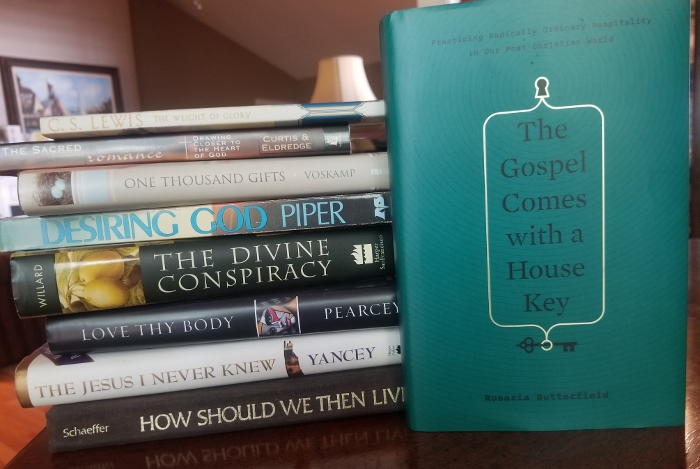 We all have them. That short stack of books that have profoundly impacted our lives. Changed not only our understanding but the way we live. To my short stack I'm adding Rosaria Butterfield's The Gospel Comes with a House Key.
I've read several books on "hospitality." But none have reached as deeply into the way I think about and practice hospitality as her discussion of it as the overflow of table fellowship and caregiving. Rosaria and her husband's daily schedule radically incorporates preparing extra food, engaging with neighbors, and filling their guest room as a way to make "strangers into neighbors, and neighbors into the family of God." Rosaria: "This transition…does not happen naturally but only with intent and grit and sacrifice and God's blessing."
In today's culture that is so profoundly fractured by our great divide in beliefs and values, this is God's way to bridge the divide. And she speaks directly to the saving grace of hospitality in our postmodern culture.