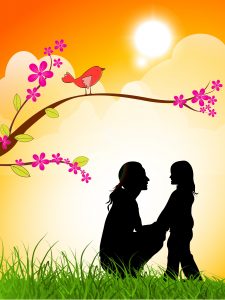 For every thinking Mom who lives in the daily tension between reading Ferdinand the Bull and Philip Yancey, wiping noses and writing articles , running carpool and managing projects, this prayer's for you:
May you know God's pleasure as you read widely and think deeply.
Like Eric Liddel, the British Olympic runner who famously said, "I feel God's pleasure when I run," may you sense his pleasure when you exercise the intellectual gifts he has given you.
Perhaps you didn't love school or even make the honor roll. But you love to read and could spend your entire Saturday with a book. Maybe the older you became, the sturdier your reading list grew. Picking up Lewis, Schaeffer or Willard, Tolstoy, MacDonald, or Sayers was like sitting down to a rich banquet.
If you are a Christian woman who loves to think deeply about big ideas, the rich symbolism of metaphors, the cogency of well-reasoned arguments, may you celebrate this gift. It's part of your beauty.