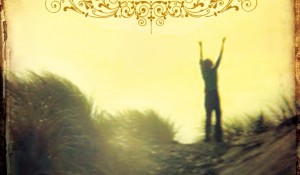 You are praying for your children/siblings/spouse and suddenly you find yourself no longer praying but "writing the book" on how their challenges will sweep them away. The book ends in court or the hospital or the cemetery. Your stomach knots up. Will you give way to fear?
How do you picture that decision-making process between choosing fear or choosing to trust Jesus? Do you see it as I have often seen it—a daily taffy-pull between what our hearts fear here and what God promises over there? Between what the culture rewards over here and what God wants over there, leaving our souls feeling thin and stringy in the middle?
If you're like me you've been taught to view our decisions to love and follow Jesus in three stages:
Perception:
We perceive a threat: I may lose my job, my husband, or in today's culture, my child. Our candidate may not win. America will go in the wrong direction. We face a choice: Will we give way to fear?
We perceive a temptation: More time dialed in to our phones. Eating fat instead of healthy. An attraction to someone besides our spouse. Will we indulge our desires?
Reason:
I submit what I perceive to logical reflection. Will my desire/choice honor the Lord Jesus? Does it line up with Scripture? Is it loving to others? Will it help me move toward the long-term joy Jesus has for me?
Will:
Life is a contest between a torrent of sinful desire and the way of God. My heart wants this, but my will chooses that. On a good day, my will is stronger than my sinful desires. But not always. (See Romans 7 ("what I want to do I do not do, but what I hate I do")
We focus and teach our kids so much about surrendering our will to Jesus. Logically processing our decisions through the grid of God's Word.
But what if our battle is not primarily fought at the level of our will, or even our reason? What if our greatest battle is fought at the level of our perception?