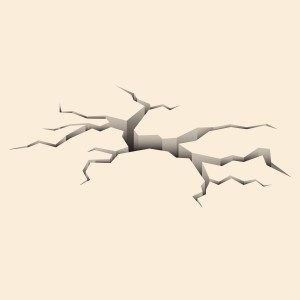 "Why are you concerned about this presidential primary?" I ask.
"Because," a friend said over dinner, "someone I don't trust may gain control of our military might, our nuclear codes–someone who seems easily offended and vengeful."
"Because," another said, "I'm afraid I'm losing my homeland. It's changing right under my feet."
"I wonder," said another, "what are people thinking?! They don't appear to care about issues and substance. They seem charmed by the personality of a Pied Piper."
It's getting harder and harder to govern America by politics. The interests of different groups are getting further apart. As political compromise and deal-making breaks down, gridlock sets in. Anger boils.
David Brooks reminds us that, historically, when politics breaks down, the other alternative is a dictator. People give up on politics and look to a perceived strongman to fix the mess.
The strongman promises what he can never realistically deliver, which sets people up for more frustration and anger…
Turning and turning in the widening gyre
The falcon cannot hear the falconer;
Things fall apart; the centre cannot hold;
Mere anarchy is loosed upon the world…
The best lack all conviction, while the worst
Are full of passionate intensity.
(from "The Second Coming" by William Butler Yeats)
Yesterday I was speaking to another friend who confided that it was getting to the point where she didn't even want to let her thoughts go to the state of our nation or the coming election.
How can we not feel threatened, frustrated, distraught…?
I was feeling the same occasional spasms of dread in this wild ride of an election process. Then Sunday two things happened: