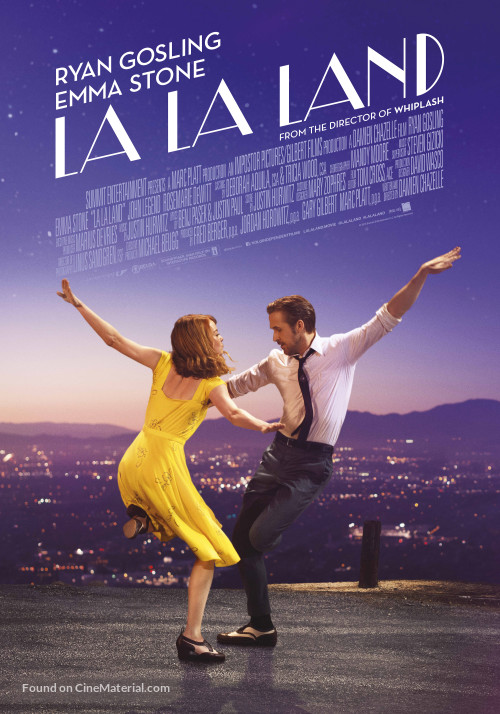 If you just watch the first half of La La Land, you'll find yourself swept into the blue-sky, sunshine, and citrus colors of Hollywood dreams. The opening big production number on the jammed LA freeway introduces us to Mia (Emma Stone) and Sebastian (Ryan Gosling), off to a prickly start but eventually falling in love and cheering each other on. He wants to revive the lost art of pure jazz in his own club; she wants to become a famous Hollywood actress.
Just as Silverado tipped its hat to the iconic features of Hollywood westerns, so La La Land pays fresh tribute to the romantic musicals of the past. The film's editor, Sara Preciado, put together this fascinating 2-minute video showing a side-by-side comparison:
Part one concludes with Seb and Mia's Boy-Gets-Girl kiss in an iris fade so typical of bygone Hollywood Happy Endings. But, as in life and postmodern stories, the kiss is not the ending. Life and the movie goes on. The cost of pursuing their dreams rises and each one must choose how much to sacrifice for the other–a tension common to most couples, especially to women.