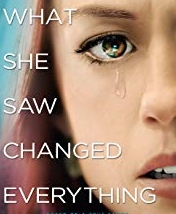 If a pro-life movie was refused soundtrack licensing by almost every major record label…
…if it was refused paid advertising spots on every mainstream television outlet (save Fox News)…
…if the MPAA slapped it with an R-rating for portraying a 2-D gray-scale abortion on the screen of a sonogram machine and the bleeding in the bathroom from the abortion pill…
…if it faithfully represented the first-hand experience of a former Planned Parenthood executive who is now Pro-Life…
…if it was attacked by Planned Parenthood saying, "The claims in this film are simply false" ("These are not the droids you're looking for")…
…then I would make every effort to see it while it's in theaters. Buy a ticket to support it even if you couldn't attend.
The movie is Unplanned, and it opens in 700 more theaters today.
Please try to see it. Let's defy the censorship trying to crush a project that simply tries to tell the truth about abortion and the pain wrought on 60 million unborn children and countless mothers since Roe v Wade. Have you ever seen a movie or a TV show that comes anywhere near portraying the medical or emotional reality of the actual abortion experience? The forces of suppression have been extraordinarily successful.