While these messages acknowledge faith, they do not emphasize it as much as the messages for faith audiences. They have been presented in venues such as Rotary, Chamber of Commerce and political groups.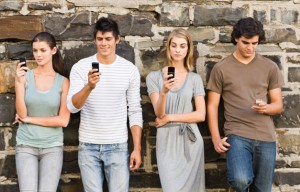 Take iControl:  Our screens suck us in. Opportunities to connect multiply while the richness of relationships thins out. How can we intentionally nurture healthy, caring relationships in today's digital culture?
The secret is in the power of giving our presence as a gift to others. From my eBooklet Take iControl you'll hear practical tips on how we might manage our entertainment and social networking so that it helps us give our presence to others, rather than take it away.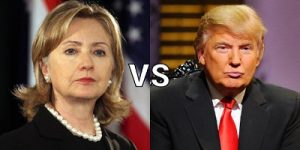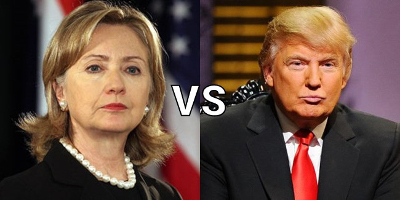 Cultural Lessons from the 2016 Campaign: Every four years our presidential elections offer us a unique snapshot of our radical and rapid transformation from a modern to a postmodern culture. Even before the results are final we can see several cultural trends that are profoundly impacting our institutions and our personal lives.
This message explains the difference in modern and postmodern worldviews. We'll explore the impact of entertainment on a culture that is transforming from thinkers to feelers. And as feelings of anxiety over terrorism and the economy mount, we'll probe how the rise of authoritarianism is impacting us. Why lies seem to matter less and cynicism grows. We'll conclude with a look at how to move forward in such a deeply divided nation.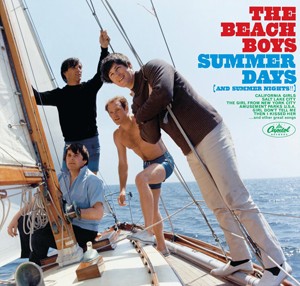 Beach Boy Brian Wilson and the Quest for Cool: Set in the cultural revolution of the 60's, these music and video-rich presentations show the unfolding American story of worldviews, Modern to Eastern to Postmodern, through the life of Brian Wilson, founder of the Beach Boys. Many life applications are also woven into this fascinating story of one of America's  greatest composers: the destructive potential of drugs; how, more than good feelings or good performance, good relationships are the key to a successful life;  and even grown children need their parents' blessing. Can include a showing and discussion of the 2015 biopic of Brian's life, Love and Mercy.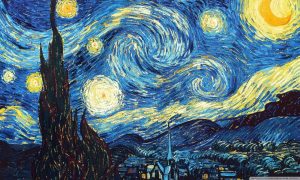 Starry Nights: Vincent Van Gogh Shows Us How To See: We tend to tag people in our group: this one talks too much…that one always overdresses…that one cannot get her head out of her phone. This presentation helps you consider how we  might look at someone, especially those at the margins, and see their true worth. You'll  discover what it means to push back against all our "tagging" and digital distraction and give your presence as a gift.
Pairing Van Gogh's images with Don McLean's Starry, Starry Night* song, we'll also explore how Van Gogh looked at people. How he could see the eternal in the every day and pour it into paint on a canvas. This message helps us move beyond the "us vs. them" mentality and see the image of God in each face.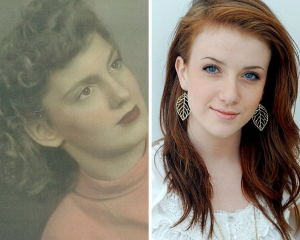 Who Stole My Kids (Grandkids)?: This presentation begins with a slide/picture presentation of how everything in our culture is changing–hairstyles, clothing, furniture, architecture, politics–everything. And how these changes flow from a change in worldviews. You'll discover what recent research tells us about the values of the under 40's. How their authenticity, empathy, tolerance/openness, autonomy etc. shape what style of communication engages them. You'll find strategies to equip you to connect with your kids and grandkids and reach the hearts and minds of the next generation.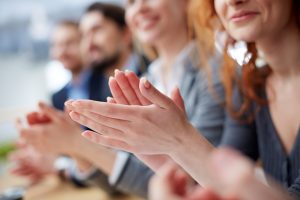 Connecting with the Hearts of Today's Audience: We are living in the midst of a revolution of worldviews. Our neighbors, co-workers and family members increasingly hold different perspectives on truth, virtue, justice, meaning and hope. "Post-modernism is the air we breathe."
This most requested message offers an easily understood summary of how our culture is changing from modern to postmodern and what that means for communicating our message. It constructs a worldview profile of today's market/audience and offers practical strategies to connect our message in a winsome and compelling way to their needs and cultural sensibilities.