This page makes it easy for you to see what blog posts are trending on my site. For the "best of" my radio shows please visit the "Radio Q&A" page.
Most Popular Blog Posts
Media
Beach Boys, Love and Mercy Movie and the Lost Gospel of Brian Wilson
Duck Dynasty. Reinforcing the Backwoods Redneck Stereotype of Christians?
Downton Abbey: A Technicolor Story Enfolds a Black and White World
The Best Exotic Marigold Hotel: Boomers Take On Aging and Death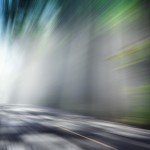 Culture Shift
A Visit to the Emerging Church-The Gospel According to Lost
IF: The (mostly) Under-40's Rock at Their First Un-Conference
About the Gay Bride and the Christian Photographer
Making Sense of Postmodern Politics
Empathy! Can We Succeed in Ministry or Politics without It?
Is Postmodernism a Good Thing or a Bad Thing?
Emotional Doubt
When Pain Is Too Much to Bear, How Do We Find Relief?
If God Doesn't Condemn Me Then Why All the Regret?
Noah. Genocide. The Goodness of God
Gaza, Ukraine, ISIS, Afghanistan, Libya, Honduras…Five Ways to Dispel Dread
 Transformation
The Dark Side of Creativity: Procrastination
What It Takes To Move People from Here to There
Bonhoffer on Quieting Our Inner Critic
How Can We Worship if We Don't Think? How Can We Think If We Mostly Want to Have a Good Time?
Seasonal
To Grads. From Harvard and Dallas Willard. How to Live a Successful Life.
Six Ways to More Life, Joy and Meaning at Christmas
What to Give Your Introverted/Extroverted Valentine
Most Popular Radio Show Clips
 (coming soon)