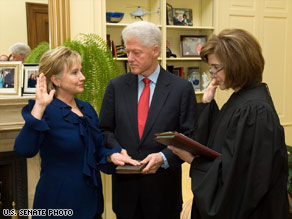 Maybe you've seen the movie 13 Hours. Highly recommended. If so, you've no doubt marveled at the ability of a handful of heroic American operatives to stave off wave after wave of attack from upwards of 50 Al Queda affiliates. FOR 13 HOURS. No doubt you've echoed the men in the film…Where is the rescue by American troops? Where are the F-15's screaming overhead to put the fear of America into the terrorists?
After today's long awaited Benghazi report, now we know: Some of them were changing uniforms. Four times. The politics and optics were so important that the deployment never came. Today's report reminds us how outrageous it was that Americans died with not one wheel rolling to their rescue.
Imagine for a moment…you've received word that your son/husband/friend was killed on September 11th while defending American personnel in Benghazi. You quickly pack, get on a plane and make the long, sad journey to Andrews Air Force Base to receive his body.
All the while your mind reels with questions…How did this happen? Why was my loved one in harm's way not rescued by US Troops?