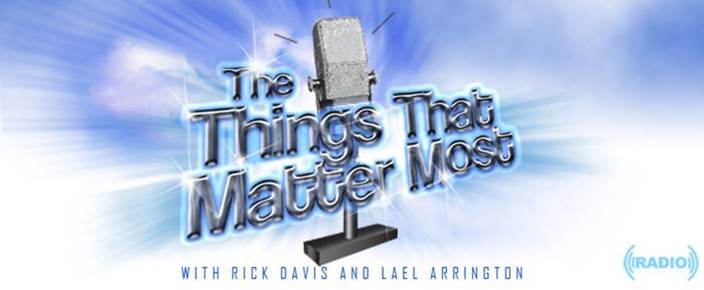 You want to live with a confident faith in a world where people believe in so many different faiths…or no faith at all. How can we grow in our confidence that what we believe is true? We challenge ourselves. We listen to robust but respectful discussions of our deepest beliefs about God and life between people who sharpen us. Make us think. Make us laugh. Then…we get in the arena!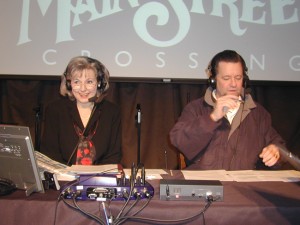 For almost five years I co-hosted those kinds of conversations on The Things That Matter Most. Broadcast on one of Houston's largest secular talk radio stations (KSEV), a little over half of our guests were Christians; the rest were not.
We offered our listeners a trip inside the hajj (pilgrimage to Mecca) with a Muslim doctor. They heard Darwinist and Intelligent Design scientists give wildly different answers to the question, Where did we come from? They listened as Christian apologist Ravi Zacharias strongly disagreed with new age guru Deepak Chopra and Randy Alcorn (Heaven) responded to clips from Barbara Walters' TV special on heaven.
Whatever our guests' experience–war correspondent, Director of the Human Genome project, editor of GQ magazine, extreme surfer, Rwandan reconciliator, movie critic–they spoke authentically about faith and doubt, both intellectual and emotional.
Listen to or download these conversations and step into the minds and hearts of people who have all struggled with questions of faith and many who have deeply insightful, caring answers. Share them with friends who might be asking the same questions. The menu in the sidebar lists the guests alphabetically and gives the number of their show. To download simply right click on the audio file and click "save as."
---
 Emotional Doubt-Phil Vischer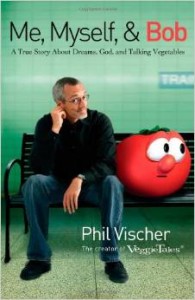 1. Question: You have a dream you believe God gave you…and it shatters. How does your faith survive? 
Phil Vischer had a big dream: he believed God wanted him to create a "Christian Disney" company. He even called it "Big Idea."  Phil is the voice of Bob the Tomato and creator of VeggieTales. The company soared. Millions were blessed. Then Big Idea went bankrupt. Phil had to sell Bob and his entire VeggieTales dream and work as contract labor for the new owners. In this interview he describes his journey–the rise and fall of VeggieTales and his struggle to forge a new understanding of who God is and what he really wants when dreams die.
---
  Purpose and Meaning-Dallas Willard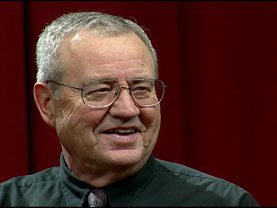 2. Question: What makes us happy? How do we live a successful life?
Why don't we learn in high school and college how to live deeply satisfying and meaningful lives? Why isn't it even on the radar? Harvard University assembled a team of doctors, sociologists, anthropologists, psychologists and psychiatrists to follow 268 of their brightest and best  (including JFK) to document the scientific answer. We discuss the Grant study with USC philosophy prof  and popular author Dallas Willard. Willard exposes our hidden assumptions about success and the good life and whether we can be confident that the best answers might be spiritual. Can we trust spiritual knowledge? Willard answers from his book, Knowing Christ Today. The interview was broadcast in two parts.
---
  Christianity and New Age/Hinduism-Ravi Zacharias and Deepak Chopra
3. Question: Is all one, is everything connected? Is detachment and enlightenment the goal? Or do good and evil, individuals and personality and love between individuals ultimately matter?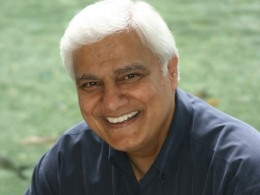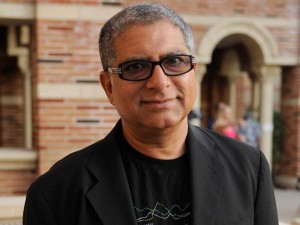 Imagine listening in on a conversation between Jesus and the great Hindu prince Krishna. Ravi's book,
New Birth or Rebirth?
, does just that. While Deepak has never agreed to dialogue with Ravi we engineered a conversation by excerpting key points of our interview with Deepak and asking Ravi to respond. The result: a fascinating "dialogue" about enlightenment and redemption, Life and Afterlife, eternal oneness and eternal community that contrasts these two faiths in riveting detail.
---
Destiny: Randy Alcorn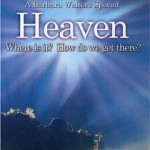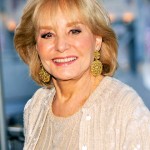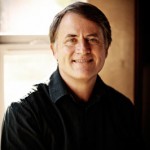 4.  Question: "Heaven: Where Is It? And How Do We Get There?"
When Barbara Walters aired her special on Heaven she interviewed experts from around the world. But she left out Randy Alcorn, author of the best-selling book, Heaven. So we invited him to respond to clips of the TV experts.  Based on in-depth Biblical research Randy makes the reality of Heaven come alive.
---
Origins-Dr. Karl Giberson and Dr. Paul Nelson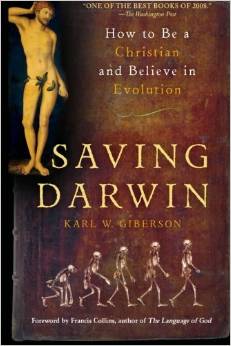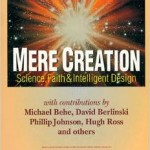 5. Question: Can you be a thinking person and believe in Intelligent Design?  Can you be a Christian and believe in evolution?
Dr. Karl Giberson, author of Saving Darwin and an internationally known scholar of science and religion who supports the theory of evolution, and Dr. Paul Nelson, a widely-published philosopher of biology who believes the current theory of evolution is insufficient to explain our origins, confront the strengths and weaknesses about one of the most electrifying issues of our times.  The interview was broadcast in two parts.
---
Purpose and Meaning-Dr. Archibald Hart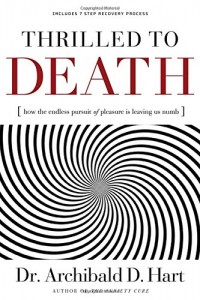 6. Question: How should I engage with today's overstimulating culture? How can I take iControl without my machines controlling me?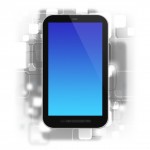 Dr. Archibald Hart is Professor of Psychology and Dean Emeritus at Fuller Theological Seminary. His book, Thrilled to Death: How the Endless Pursuit of Pleasure is Leaving Us Numb makes the case that we may be physically setting ourselves up for boredom and difficulty enjoying the simple pleasures of life. Dr. Hart suggests a number of surprisingly simple strategies for revitalizing the joy of life.
---
Destiny: Don Piper, 90 Minutes in Heaven
People tell stories–long dark tunnels, bright lights–but are they credible? In March 2003 while on a break at the Mt. Hermon writers' conference, I was watching the "shock and awe" campaign of US troops entering Baghdad when I met a fellow news junkie with a noticeable limp and an amazing story. I practically had to pry it out of him, he was such a reluctant witness. But when he finally told me what happened–a car crash, an immediate experience of light, beauty and familiar (but deceased) faces–my usual skepticism faded. After his book came out Rick and I interviewed him about his 90 minutes in heaven. The book has now been made into a movie which I've reviewed on my blog. Interview begins at 8:30.
---