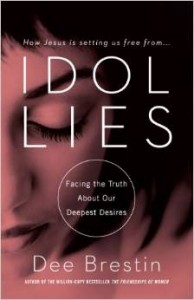 Welcome to my blog and this update page for our Thursday morning study. Here you'll find additional resources for our study and  updates on any news or changes.  It's also a great place to leave any comments or questions on our study.
This is a private page just for our group. You can access the rest of my blog from the menu at the top but you can't return to this page unless you hit the return arrow, bookmark it or re-enter the url (web address) you see in the search box above the page.
Follow up to Thursday, Oct 2nd, Lesson 3
Here's the link to Tim Keller's sermon that we talked about…the repentance of  danger/consequences vs. the repentance of relationship and love
Changes for Thursday, Oct 9th
For the Morning study: Tana will facilitate the discussion next Thursday. (Thank you, Tana!) You'll be discussing Days 1-3 of the lesson. We'll finish days 4-5 the following week.
For the Evening study: The Thursday pm group will take a break next week. We'll meet the following week and discuss all the lesson, but you'll still have 2 weeks to do the lesson.
---
Follow up to Thursday, Oct 23, Lesson 5
Here is the link to Tim Keller's sermon, "How Sin Makes Us Addicts"
Great discussion today. So encouraging to see how God is sinking this study into our souls…transforming us to be more tender, responsive lovers of Jesus.