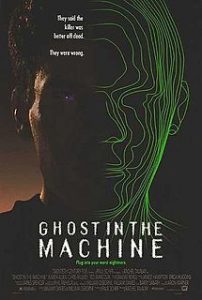 It's the story new research is pointing to, but that Science won't admit. We all have this self inside our heads. We see images, remember memories, hear music and an inner voice. We speak in an inner voice. We silently pray. We perceive things and feel an emotional response long before we can put it into thoughts or words.
Is all of this merely the result of neurons firing and chemicals washing? Or is it the universally shared experience of being a living soul?
Our schools and culture are saturated with the message that, "The scientific and philosophical consensus is that there is no nonphysical soul or ego, or at least no evidence for that."
The brain is a computer. We may sense a self — a "ghost inside the machine." But, according to Big Science, it's all just data processing.
The New York Times reports, "'The machine mistakenly thinks it has magic inside it,' says Dr. Michael Graziano, a neuroscientist at Princeton. And it calls the magic consciousness. It's not the existence of this inner voice he finds mysterious. 'The phenomenon to explain,' he said, 'is why the brain, as a machine, insists it has this property that is nonphysical.'"
This idea that we are an organic machine has huge implications for our daily lives.  Must we live as neurotransmitters, simply responding to the programming of our genes or perceptions or emotions? What is the real story Science is telling about its search for consciousness—the magic in the machine?