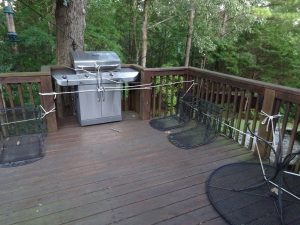 Like an opening fanfare we experienced a total eclipse of the sun. As a native Houstonian living in Columbia, South Carolina, now we are writing checks and sending Facebook touches to Harvey-flooded friends back home and lashing down our deck furniture in anticipation of Irma. What are the odds that two of the worst hurricanes in American history would hit back to back? And then there's Jose coming right behind…
Friends who were headed to Montana this weekend will have to navigate the smoke from fires that have burned over 1,000,000 acres this summer. The schools in Olympia, Washington, where my cousins live, have cancelled sporting events this week because of the smoke from nearby fires. Yesterday the largest solar flare in a decade disrupted communications. And five minutes ago, as I'm posting this, CNN interrupted their coverage of Irma to report on an 8.1 earthquake off the west of Mexico.
Meanwhile, over in North Korea, seismologists suspected an earthquake last weekend which turned out to be a guy barely out of his 20's exploding a hydrogen bomb.
As pastor friend Jay Sanders writes, "If you read the Bible, you know what all of this means.
"It means that theological con-men will be coming out from under every rock to tell us that Jesus will be coming back on September 23, 2017."