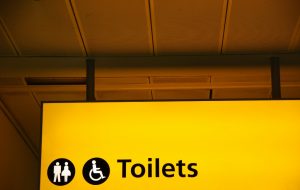 A young mom and I were eating lunch at Chick-fil-A when she asked me, "I saw your Faith and Culture website…What do you think about the boycott of Target?" Thinking that some of you may have questions about the bathroom wars over the transgender issue, I'll answer her question and others in this post.
To begin with, it's always helpful to clarify the basics:
Q: What is a transgendered person?
A: Although they get lumped into the LG BT acronym, a transgender person is very different from a gay or lesbian person. A gay or lesbian experiences a same-sex attraction in their sexual orientation. A transgender person is one who feels like the sex of the person they are inside does not align with the biologically endowed person they are on the outside.
The live in constant tension between the two, which is why many try to resolve the tension with hormone therapy or sex-change surgery. They believe that if who they are on the inside could be chemically or surgically aligned with who they are on the outside that they could finally live a more peaceful and happy life.
Q: So their bodies and their brains don't match?