As Christians so often we are known for the behaviors and causes we oppose. But do our Facebook friends and communities really know what we are for?
Here's part of our problem: We are told that when we give to God we should give in secret. We also want to follow Jesus, who was a portrait of humility. So…much of what Christians do to serve others flies beneath radar.  But sometimes we work as a team. And as a team leader I want to give a shout out to the team and not just tell, but show how our Community Connection Team made a difference in someone's life.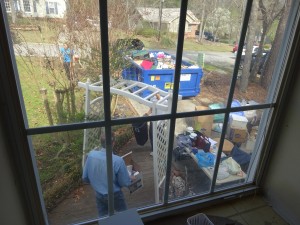 One of our team members is a physical therapist. As we considered who we wanted to help on our next Saturday of Service he gave us the name of a disabled widow who lived in the basement of her home because her leg had become so bad that she could no longer access the main floor. She wants to move to assisted living but doesn't have the help she needs to prepare her home for sale so she could make the move.
On a bright, cool Saturday morning about 25 of us gathered to help prepare this home for sale. We rented a big blue pod and began filling it with boxes of trash.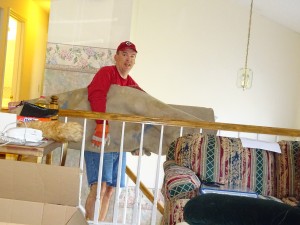 And yards and yards of ripped-up carpet.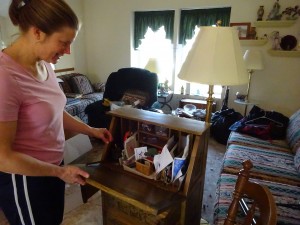 We sorted through closets, drawers and desks…collecting papers and photographs to keep and odds and ends to add to the big blue pod.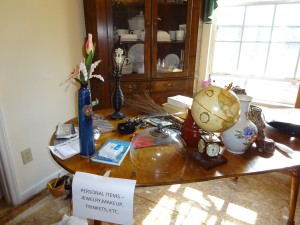 The treasures we stacked on tables to await final decisions on their fate.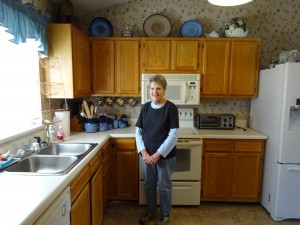 Some of our team members tackled bathrooms and kitchen, scrubbing them spotless.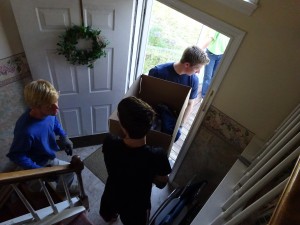 Others moved boxes of stuff into cars to take to Good Will.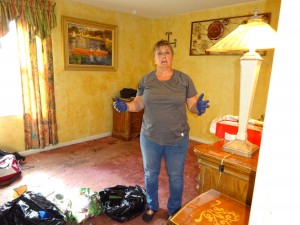 We disassembled beds, hauled moldy mattresses to the dump and decluttered years of accumulated stuff. We painted a bathroom, hung a door, replaced a porch light fixture.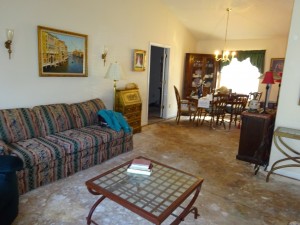 It will take more work, but we accomplished so much that our new friend could neither do for herself or pay to have done.  And even though it was hard work it was a great joy to be a tangible expression of God's love. When we were done I went down to her room and showed her the pictures of what we had done upstairs. She said thank you, thank you! And would we please bring her a picture of the team who had helped her.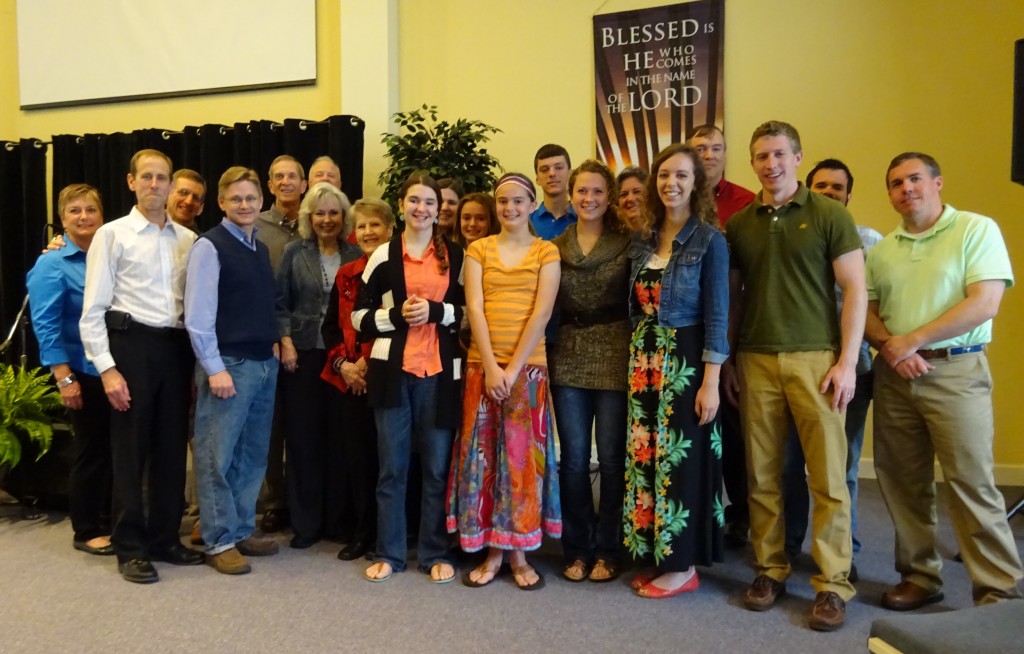 The next morning at church we sent a heart-felt "you-are-welcome" picture to her which I delivered in person. (We clean up good!) Thank you, team for showing up and giving such love. Thank you especially to Andrew and the youth who poured out so much effort. We could not have done it without you.
There is an ocean of need out there. We prayed. God directed. We worked. God poured his love and joy into us in the process! This is what I am for.
What are you FOR?