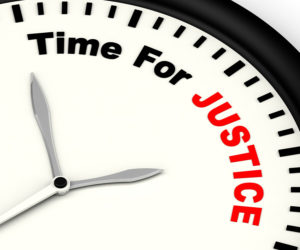 Big decisions are being made today, tomorrow and in the next four years about the future of our country, and the results may permanently change America. I've included how I'm praying about these issues, sometimes fasting, and encourage you to do the same. Especially this week. You'll find one time-sensitive action step recommendation at the end.
#1 Will we be able to have free and fair elections in the future?
In a December post I wrote about the danger of the media's suppression of the evidence of fraud in our November elections.
It grieves me that our Supreme Court has subsequently ignored all the affidavits and evidence and refused to rule on them. I cannot understand how this much evidence can be swept away without one judicial evidentiary hearing with subpoena power. If there is nothing to hide, why such a huge attempt to hide what needs to be seen and counted, or threaten and smear witnesses? Even if Biden is confirmed as President, we need forensic audits if millions are to regain trust in the system.
To those who would like an update on the allegations of irregularities and fraud, I highly recommend these 3 fraud aggregators:
Like an executive summary,  this report by Kevin Freeman gives the a very accessible overview of evidence and unanswered questions like, "the claim is that Biden won more votes than any American presidential candidate ever before. Yet he won the fewest counties of any previous winner." He won without capturing most of the Democratic counties Hillary won because of the huge margins he racked up in disputed swing state counties. How could this be?
Peter Navarro's comprehensive election summary includes five and a half pages of endnotes to primary and other sources.
Got Freedom specializes in collecting people's stories and offers an even more exhaustive lengthy report with links to thousands of stories and resources
Sadly, when you ask most people who oppose an audit or scanning of the evidence if they have read the affidavits, watched the videos or listened to the audios of the evidence, they have not.
My prayer from the first few days after the election until now has been, "Father, may anything that has been hidden be revealed. Please expose any deceit or fraud or cheating and help people want to know the truth. Bring forth witnesses to anything that was questionable, irregular or looked fraudulent." And they have come. And now their testimonies need to be heard and investigated. Please give us the grace to accept your answer and move forward no matter what.
Will we be able to preserve the goodness of our God-given identities as male and female in our nation?
God created us male and female and declared it very good. But we are seeing a breathtaking rejection of his wisdom and design in favor of calls for more inclusive and compassionate changes. While it may seem more compassionate on the face of it, it is already giving way to attacks on the basic family unit, also created by God and standing the test of time to be the greatest good for bearing and raising children.
Just yesterday the US House of Representatives voted (by 11 votes) in favor of new rules that require legislators to change the rules of language as they write our legislation from what we have used since the founding of our country:
What's out: the words ''father, mother, son, daughter, brother, sister, uncle, aunt, first cousin, nephew, niece, husband, wife, father-in-law, mother-in-law, son-in-law, daughter-in law, brother-in-law, sister-in-law, stepfather, stepmother, stepson, stepdaughter, stepbrother, step sister, half brother, half sister, grandson, or grand daughter''
What's in:  ''parent, child, sibling, parent's sibling, first cousin, sibling's child, spouse, parent in-law, child-in-law, sibling-in-law, stepparent, step child, stepsibling, half-sibling, or grandchild.''
What's out: Personal and Possessive pronouns: He She, His Her, himself, herself
What's in (omit the pronoun and go back to the noun it refers to, which makes for tortured structure and opacity): Omit "he or she serves'' and insert  ''such Member, Delegate, or Resident Commissioner serves''
To be clear, our laws will no longer differentiate between mothers and fathers or sons and daughters. They must now be referred to as "parent" and "child." In our effort to accommodate the sexual proclivities of 4.5% of our population (according to Gallup polling data) we must strip biological family relationship words from our laws. This is breathtaking, but the mainstream media is not even reporting it. Language is our window on the world. Radically alter our language like this, and we will devalue the relationships themselves to our great detriment and loss. For now House members may still use these words in speech, but how long will that last?
Outgoing Democratic Representative Tulsi Gabbert said in Newsweek: "It's mind-blowing because it shows just how out of touch with reality and the struggles of everyday Americans people in Congress are," Gabbard continued. "Their first act as this new Congress could have been to make sure that elderly Americans are able to get the COVID vaccine now…but instead of doing something that could actually help save people's lives, they're choosing to say, 'Well you can't say mother of father in congressional language.'"
Apart from divine intervention this kind of changing of America will rise like a flooding river in the weeks and years ahead. The sexual revolution has been the tip of the spear to bring sweeping legal and cultural changes to our country. Changes that hurt our children (Dan Quail was Right), our families, and our very personal identities.
I have been praying for God's protection for our families and children. That fathers and mothers would love and care for their children and that children would love and honor their parents. That homes would be safe places. That where there is tension that God would turn the hearts of their children toward their parents and parents toward their children. That churches would strengthen families. That families would lean into Jesus for his strength and love when there is conflict.
I've been praying for our freedom of speech. Including, as this new language is increasingly forced upon us, that Christians who are forced to use "he" or "she" pronouns they don't believe in would have great wisdom about how to honor broken, hurting people and still speak in accordance with their conscience grounded in God's truth. I've been praying that as this tension between LGBTs and Christians ratchets up dramatically that we would be peacemakers as far as it depends on us, yet not shrink from the love of God and his word.
Indications are that Christians will pay an increasingly high price in social and employment discrimination. Recall that when Joe Biden called Mike Pence a decent guy and the LGBT community protested, he capitulated, agreeing that "there is nothing decent about being anti-LGBTQ rights, and that includes the Vice President." Who will hire an indecent person? Who will follow their influence in the PTA or Rotary? This cultural discrimination over LGBT rights looms larger than we can imagine on the horizon of cultural change. May God prepare us to be bold and courageous, shrewd as serpents in our response, but harmless as doves, following Jesus in his fullness of truth and grace.
Will Christians be able to send our children and grand children to schools that teach Biblical views of biological sex?
Of all the potential changes ahead, as a former Christian private school teacher this one is close to my heart. Sadly, this freedom is opposed by LGBT activists. In anticipation of a Biden administration and the passage of the Equality Act, The Human Rights Campaign has drawn up their wish list of legislative changes. And one of those is to strip the accreditation of all Christian schools—elementary to University—unless they abandon their commitment to a Biblical view of sex and gender and embrace "nondiscrimination" policies. You may read the rest of their wish list here.
This specific recommended policy change reads, "The Department of Education should issue a regulation clarifying that this provision, which requires accreditation agencies to "respect the stated mission" of religious institutions, does not require the accreditation of religious institutions that do not meet neutral accreditation standards including nondiscrimination policies and scientific curriculum requirements."
Finally, what is an action step we can take?
If you would like to express your concerns to all the lawmakers making decisions on Wednesday and subsequently about the irregularities and possible fraud in the November election, please read the message at this link and, if you agree, click once to express your concerns. The more our lawmakers hear from us, the more they will take these concerns seriously. Took me less than a minute:
https://freeroots.com/go/scan-the-ballots