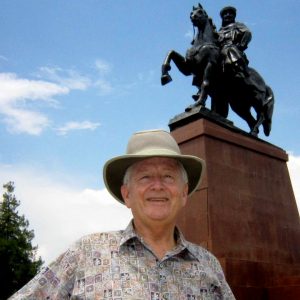 The only way to get to San Rafael Pie de la Cuesta is to drive down a dry riverbed.  We bounced so much down the boulders in outback Guatemala that I arrived brain-rattled and bruised, but laughing because of the great company we were in.
On a missions training trip, we had come with our new friends Harry and Patty Larson to encourage and equip the leaders of a small church there. Together with their young son Peter the five of us bedded down in a tiny room off the back of the church, "air conditioned" by a 12-inch gap between the walls and ceiling.
Lying there in the dark we could hear the soft flapping of something swooping through the gap, in and out of our room. Unsettled, I asked, "What is that?" From his bed Harry began singing in a perfect Sesame Street Transylvanian accent, "One bat hanging in the steeple, One bat flies in through the door…." Patty chimed in, "That makes two bats in my belfry, Wonderful!"
We giggled at The Count's perfect tribute to our adventure and drifted off to sleep. I was awakened by dogs barking and a rooster crowing. In the middle of the night. And then the bed started to shake.
"Jack," I half-whispered, "what is that?"
"It's just a big truck going down the street." And he rolled over.
As if a big truck could have made it down that riverbed.
The shaking grew worse. And worse. Earthquake!!
I sat bolt upright. "What do I do?!"
Harry responded, "It's ok. You're ok!"
The shaking grew worse.
"What do I do?!!"
Harry threw back the covers and dove on top of his son. Patty slid to the floor beside her bed.
I froze…and waited. Gradually the shaking subsided. Things got quiet. Everyone gradually relaxed. Even the dogs and the rooster.
"How do you know when to run outside?" I asked.
"When it starts jerking," answered Harry.
We learned so much from the missions pro with the wicked sense of humor.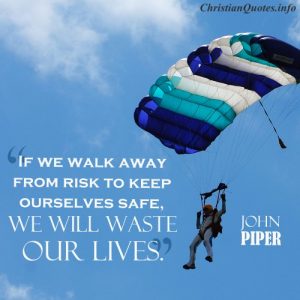 Harry and Patty's first assignment was in the Guatemalan highlands, planting a church among a Mam community that had none. Their curious neighbors would gather round their open windows to watch Patty use the first kerosene refrigerator they had ever seen. Our friends loved pioneering the gospel where no Christians had gone before. And where there was no electricity.
When we met them they had moved down to Guatemala City. The doctors had discovered that Patty had a heart condition that threatened her life at the higher elevation. She still suffered fatigue, but made it work with forced daily rests.
By the time we joined the CAM team in Costa Rica, Patty was doing worse and they had to leave Guatemala. They rejoined their sending church in Escondido, CA where Harry served as missions pastor for years, equipping many to go where he could only visit.
In 1983, at one of the lowest points in our lives, Harry and Patty bought our tickets and flew us out to Escondido to love on us and counsel us. We had also chosen to leave our work in Central America because of my health and returned to Texas. After a brief run as an associate pastor Jack discovered that he was not in alignment with a new board chairman's philosophy of ministry and needed to resign.
Unemployed and feeling mounting pressures in our marriage, Harry and Patty took us through a personality assessment. I finally understood that the deep differences between Jack and me were not better or worse, just different. I could better celebrate his strengths and forbear his weaknesses, as he could mine. After two severe blows to his professional ministry, Harry helped restore Jack so that he could succeed as the head of a Bible Institute and then in pastoral ministry for almost 25 years and counting.
By their example, we learned from Harry and Patty to set aside a part of our giving into an emergency kingdom slush fund so that we can comfort others with the comfort they gave us. Some of our greatest joys in giving have come out of that fund. Jack also became certified to administer the same personality assessments so that he could help others, especially couples in premarital counseling.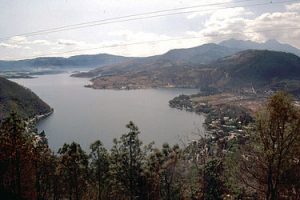 Remembering Harry, my heart is full of snapshots of one the most fun and creative individuals I've ever known: Harry toasting our friendship with tropical beverages by Lake Amatitlan, playing "air marimba" to accompany James Taylor's song "Oh Mexico," standing to solemnly announce his game-winning Boggle word: "Zombie," introducing us to the Divine Hours at a Colorado mountain retreat, and together with Patty, showing us curriculum they had written to disciple and train future Christian leaders around the world.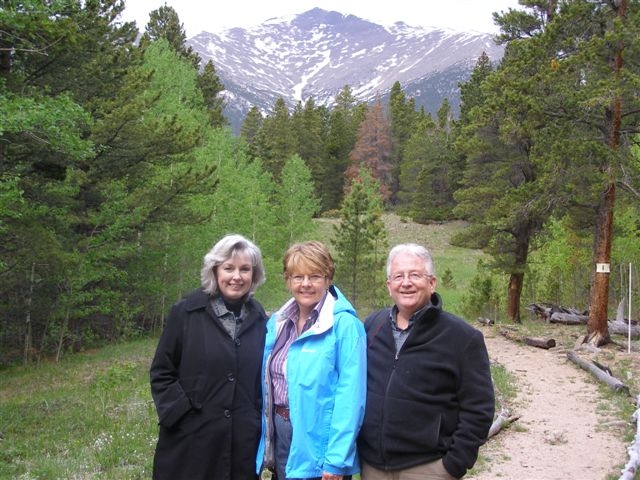 When they reached the age where most people retire and pull back, Harry and Patty decided they wanted to pour what energy and creativity they had left into training, mentoring and loving future Christian leaders. With their vast knowledge and experience in world missions they looked around the globe to determine what was the greatest need and where God seemed most powerfully at work.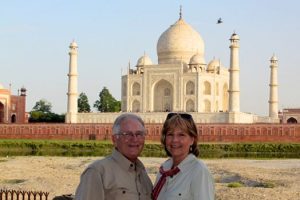 Their pioneering spirit took them to India when they began to learn a new language and train Christian leaders among the Dalits– the "untouchable" lowest caste. When classes were over they would travel through the provinces, visiting their students in their home environments where they could better nurture and encourage them over the break.
In 2013 Harry began to experience great fatigue and was diagnosed with multiple myeloma. They determined that this deadly disease could be treated in India and, with their three sons well situated and raising families of their own back in the States, they decided to continue their ministry as long as they were able. Chemotherapy appeared to put the disease in check and blood transfusions helped restore his energy.
For three more years Harry continued to put everything on the table, holding nothing back. Mentoring more students. Loving his family long distance. Maintaining his sense of humor (instituting a new annual holiday in his life–the day Starbucks came to Hyderabad). Until he caught pneumonia, a very serious complication for those with multiple myeloma. After a struggle of only a few weeks he died in India. Patty is determined to carry on their work with the next group of students that arrive in June.
Harry Larson, you have poured out your life unto death, but you did not waste it. You risked it to love people, to love the least of these, to love me, in Jesus name, and share with us the good news of Jesus' blessing and forgiveness. You and Patty came alongside us in crisis like a big brother and sister more than once, helping restore and refresh us and equipping us to get back in the arena. The mere example of your lives challenges us to live radically for Christ.

Your legacy lives on in thousands of lives. I did not read your obituary in the New York Times alongside those of scientists, architects, entertainers or anti-nuke activists (?!); I read it in the comments on your Facebook page and in your and Patty's "Grace on the Edge: A State of Grace in Humble Service" newsletter.

Still, I suspect your heavenly welcome was enormous. Raucous. Just like you'd like it.
On November 2, 2013 Harry posted this on Facebook: ·
Had an idea for three years; finally was able to make it happen: Tonight we had our first "All Saints Day" program in our home. Scripture, prayer, singing ("For All the Saints," of course), and sharing testimonies of influential Christians in our lives who have preceded us.
Harry, this is mine for you.
Harry's legacy lives on in Patty, three sons, three daughters-in-law and seven grand-children, including one named…Lael
I Invite you to celebrate Memorial Day by remembering some Kingdom warriors. Who has influenced and preceded you? Please tell us in the comment section below…