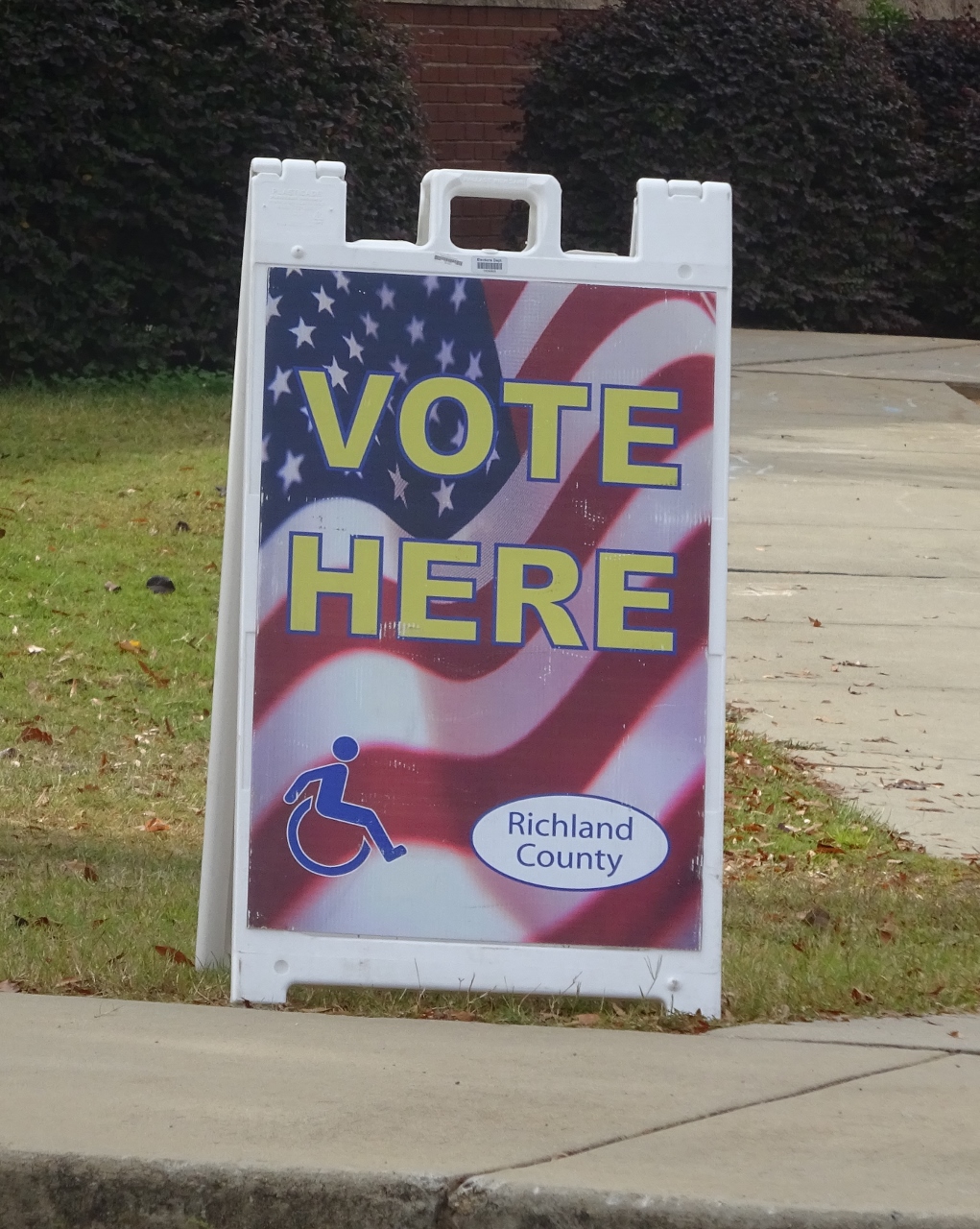 I queried my politically engaged friends about what top two or three values would most determine their vote and received a wide range of thoughtful answers. For example, one friend said, "sanctity of life, respect for the rule of law/constitution, and the danger of social engineering with dark money." Several mentioned "respect for others, especially those you are working with."
Many mentioned "immigration." Some mentioned "democracy vs. authoritarianism," "populism vs elitism," and "jobs not mobs." Others want to vote for "Christians." Others greatly value the candidates' stands on "education," especially at the state and local level.
By far, the biggest vote getter was…
…"the sanctity of life." Before you click on to the next headline, please consider three reasons to commit or recommit to this priority: Forty-five years after Roe v. Wade, our interest and commitment can fade. But this issue is still tremendously important.
New research supports new laws that need votes. Voting pro-life doesn't mean we are not sensitive to the pain suffered by a woman with an unwanted pregnancy. We affirm that she suffers. If we know her we grieve with her and try to help. We also help at crisis pregnancy centers, offering practical support.
But the reality is that if her unborn child is violently removed from her womb, the baby potentially suffers too. Newer research indicates that, especially if the baby is over 20 weeks, the likelihood that he experiences pain increases. More states are passing laws to deal with the newer research and pro-life candidates can make a difference.
Even before 20 weeks an unborn child will often recoil from a needle or other harmful stimuli. Even though younger babies' neural pathways may not be as developed as many researchers believe they need to be to feel pain, there is some evidence that there may be other ways that pain is felt. We simply don't know and many doctors would rather err on the side of caution.
At the point where the baby can feel pain, then he or she faces the physical pain of dismemberment or having his or her brains sucked out. Abortion is a bloody business.
The abortion industry desperately needs accountability. Jack and I went to the movie Gosnell last week. Being pro-life I wanted to bear witness to the testimony of the deaths of the babies Gosnell murdered. Even though the camera did not record the bloody bodies, and procedures were only described in dialogue, the carnage of little bodies stuffed in freezer bags and trash bags all over his clinic looked horrific.
When late term babies were born alive, Dr. Gosnell would make an incision with scissors in the back of their necks and snip their spinal cords. His lawyer made a compelling case that this was actually a more humane form of "completing the abortions" than the alternative practice—leaving the babies to die on a table or shelf. The jury rejected it. (Presented as a courtroom drama, we recommend the movie.)
The reason Gosnell worked without accountability for so long is because the order was given by the governor's office not to inspect abortion clinics. Let's vote for men and women who will respect and protect these babies' little lives.
Vote for the sanctity of human life because abortion is the shedding of innocent blood. Planned Parenthood would have prospective clients think otherwise. From their website: "[the doctor will] use a combination of medical tools and a suction device to gently take the pregnancy tissue out of your uterus." The "suction device" tears the babies apart.
After 45 years I don't want to get used to abortion. I want to face the reality and recommit to protecting human life, not turn away.
This seems closer to God's heart regarding pain and suffering.
God grants life. And while we are alive God redeems suffering. I do not say that lightly, but as one who has suffered the pain and limitations of rheumatoid arthritis for 37 years. I've seen suffering transform me into a more loving person and draw me closer to God. He can redeem the pain of an unwanted pregnancy.
God is deeply grieved by the shedding of innocent blood. King Josiah was a great reformer who loved and worshiped God. But his son Manasseh was the most wicked king Judah ever had. He led the Jewish people right back into worshiping idols and…
…he built altars for all the host of heaven in the two courts of the house of the LORD. And he burned his son as an offering and used fortune-telling and omens and dealt with mediums and with wizards…Moreover, Manasseh shed very much innocent blood, till he had filled Jerusalem from one end to another…
Manasseh's horrific deeds finally tipped the scales of God's justice. He summoned the Babylonians to wreak havoc on his people. They laid siege around Jerusalem. The famine was severe. The Babylonians finally breached the walls and tore down the palaces. Even the temple. And burned them all to the ground. The prophet Jeremiah wept,
Pour out your heart like water before the presence of the Lord! Lift your hands to him for the lives of your children, who faint for hunger at the head of every street." Look, O LORD, and see! With whom have you dealt thus? Should women eat the fruit of their womb, the children of their tender care? Should priest and prophet be killed in the sanctuary of the Lord? Lamentations 2:19-20

Surely this came upon Judah at the command of the LORD, to remove them out of his sight, for the sins of Manasseh, according to all that he had done, and also for the innocent blood that he had shed. For he filled Jerusalem with innocent blood, and the LORD would not pardon. 2 Kings 24:3-4
Let us remember what God takes so seriously.