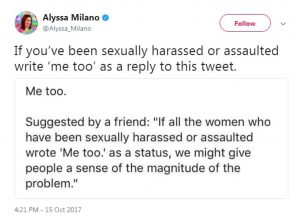 Yes, #metoo. Thankfully not the seriously damaging kind. Even so, I remember how in years past I felt all the feelings that have been swirling around since the reveal of Harvey Weinstein's sexual predations launched the movement in October…Surprise. Disgust. Did that really happen? Did he really say that? Put his hand there? Why didn't I say something?
On the Mexico City Metro I did. I turned and glared and called the groper out (quite loudly!): "Que poca educacion tienes!" How little education you have!
But in my 20's when it came to my boss's boss, an elected official, sad to say, I simply tolerated the continuous flirtations and jousted back. He was three times my age and a very powerful man in Texas. I played the game and I'm sorry I did. Also sorry I didn't graciously tell one of my best friend's husband that his p—- joke wasn't worthy of him.