The Supreme Court released its long-awaited ruling on gay marriage Friday morning. By a vote of five to four it's now legal in all fifty states. We are living through a tidal wave of cultural change. How do you respond?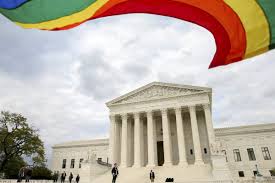 Maybe you are celebrating the news. Relieved that the issue will not need to be fought out state by state. Glad for your friends who are gay. Maybe you are working hard to show tolerance in this new social reality but, under the surface, are you seething? (Or maybe not under the surface…)
If you are angry, sort it out…why?