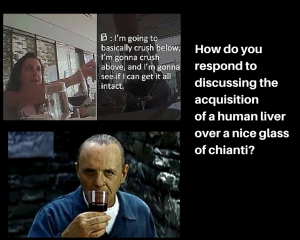 Dear Planned Parenthood,
With great interest I watched your apology in response to the undercover video of your Senior Director of Medical Services, Dr. Deborah Nucatola, discussing the sale of human livers, hearts and lungs.
"Our top priority is the compassionate care that we provide," said Cecile Richards, your president. "In the video, one of our staff members speaks in a way that does not reflect that compassion. This is unacceptable, and I personally apologize for the staff member's tone and statements."
Planned Parenthood apologizes for a lack of compassion. What do you mean by "compassion?
This is the way Dictionary.com defines it: "Compassion: a feeling of deep sympathy and sorrow for another who is stricken by misfortune, accompanied by a strong desire to alleviate the suffering."
Compassion is always directed at another person. Please clarify: Whom do you think deserved compassion but didn't receive it?