Part of the fun of ringing in 2017 is that I can look back at my stats and discover what you were most interested in last year. Here are your favorite blog posts from 2016:
#10 When You're Feeling Stressed about This Election How to describe the presidential election of 2016? Bizarre? Shock and awe? The caucuses and primaries began on February 1st and by March 1st (Super Tuesday, when this blog was published), unless you were an early fan of Donald Trump, you were starting to feel the stress.
The historical record of Acts shows us that God doesn't always deliver. He doesn't always put a bow on everything. But God will protect his people and multiply his word as he pleases…Maybe in this election God means to do some refining business with political leaders and parties. Maybe he means to do business with his church. Maybe he means to do business with me to "fear not, but be bold and courageous." In the midst of a stressful election this post calls us to pray and trust him.
#9 One big cultural reason for Trump's success and what it means for our future Donald Trump is an entertainer. Written when Trump prevailed in the primaries, this post makes the case for the importance of Trump's celebrity factor in the 2016 election. Still incredibly important (and not well understood), a compelling read as we move into the Trump presidency. Different from Ronald Reagan, who delivered substance and details with inspiration.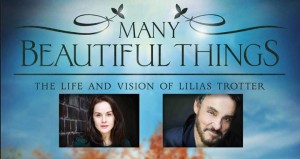 #8 Many Beautiful Things Movie: Why have we never heard of Lilias Trotter? One of our favorite discoveries in 2016 was the documentary on the life, ministry and art of British Victorian missionary Lilias Trotter. Not many missionaries must choose between an art career as the protégé of the most famous art critic of their day (John Ruskin) and a life abandoned to invisibility and service in a Muslim north-African desert land. Lilias' images and words paint a beautiful, delicate portrait of a woman whose kingdom vision inspires us to go deep and long for Christ and his kingdom.
#7 The Tragic Irony of Star Wars Rogue One: The Princess of Hope dies, drug abuse a likely factor This most recent post, written in the wake of Carrie Fisher's and Debbie Reynolds's deaths, follows threads of faith and betrayal, rebellion and regret, and steadfast love through the lives of these mother-daughter movie icons. Carrie was such a words woman. She left us much to ponder about the allure of drugs and what it really means to be a rebel princess in today's culture.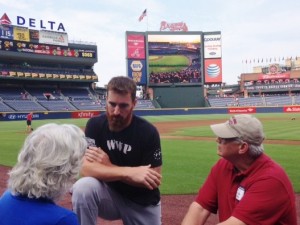 #6 Walking Away from Baseball: $13 Million │ A Little Divine Affirmation: Priceless Like Lilias Trotter, our friend Adam LaRoche made a stunning decision to walk away from the celebrity and money of Major League Baseball to pursue a higher calling to ministry and family. And my husband Jack had a strange dream that gave Adam a sense of divine favor in the heat of the national debate that ensued.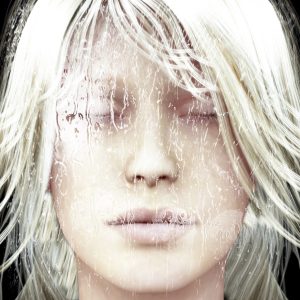 #5 Voting Our Politically Incorrect Outrage In this final post before the election I agonized over the choice that many evangelicals (especially women) faced: How could we vote for a lewd, rude Donald Trump after his Access Hollywood bus comments went public? Some of us were gripped by an even greater outrage.
#4 Transgender & Bathrooms: FAQ's from a Christian Worldview What does it mean to be created male and female in an age of gender fluidity? How can we go deep into the stories and hurts of trans people and show true compassion, and yet stand and shepherd our children and grandchildren in the truth of what it means to be fully human? These are excruciating questions for our time. Only Jesus, who was "full of grace and truth" can show us how to be good neighbors and good stewards of our families and communities in the middle of such polarizing tensions.
#3 After Indiana…Trump or Hillary? Four practical ways to respond with faith and strength Clearly the election was much on our minds in 2016 as five of my top ten posts show. But now the real battle of Washington begins. When things get rough this next year, this is an excellent place to return to and "gaze upon the fair beauty" not of Trump or any politician, but of our great and beautiful God.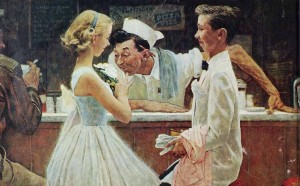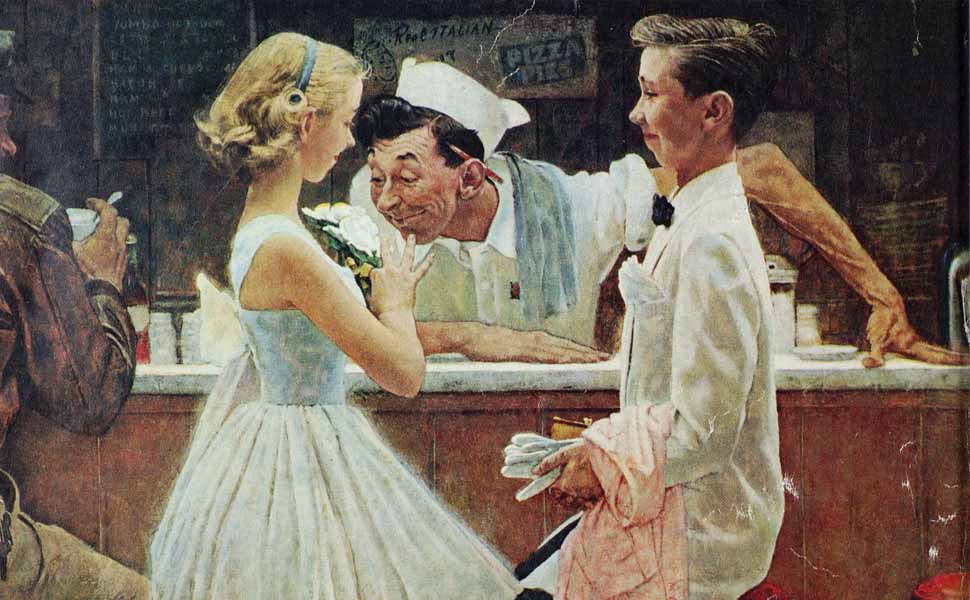 #2 Why the Gospel is Better than the World of Norman Rockwell My #2 post is not from 2016, but from my archive (2015). Readers keep coming to this gallery of sunshine and rainbow images of the way we were in our American imagination of ourselves—all pluck and can-do optimism. This piece explores the ironic juxtaposition of Rockwell's art with the way things really were in the 40', 50's and early 60's, especially in Rockwell's own life. The gospel, by contrast, acknowledges the worst brokenness of our human condition, but opens a real door for hope through the death of Jesus and the ultimate restoration of all things.
And the #1 post from 2016…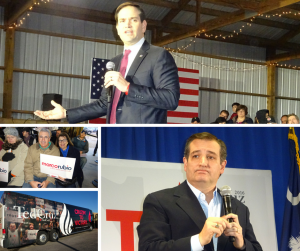 Between Rubio and Cruz, Vote Shrewd: A Tale of Two Rallies The 2016 election began in Iowa, then New Hampshire, then here in South Carolina. So in February I attended rallies for Ted Cruz and Marco Rubio and offered my fly-on-the-wall report to encourage votes for Rubio. I just didn't think that Cruz was winsome enough to win nationally and Trump was not even on my radar. (I didn't know any Christians who were voting for Trump. But clearly many did as he won South Carolina. I missed the big story too.) The reason it shot to #1 on my blog is because the Rubio campaign picked it up and promoted it. An election anomaly for sure, but one for which I was grateful.
Thank you each and every one for visiting in 2016. I enjoyed all your comments and responded to almost all of them. No doubt in 2017 we will find ourselves in much more tension between our faith and today's culture. And God will raise up more examples like Lilias Trotter and Adam LaRoche who will inspire us to take courage and live beyond the cultural pull of the priorities and conventional wisdom of this world. May our Lord Jesus show us daily how to live full of grace and truth.